THE HEINRICH-BÖLL-STIFTUNG
The Heinrich Böll Foundation (in German Heinrich-Böll-Stiftung) established the Palestine & Jordan Office in Ramallah in 1999. The foundation is a catalyst for green visions and projects, a think tank for policy reform, and an international network. Internationally the foundation works with well over 100 project partners in approximately 60 countries and currently maintains 32 international offices.
The Palestine and Jordan office was opened in the city of Ramallah in 1999. We work in three main programs: Environmental Justice, Democracy and Human Rights, and Policy Analysis.
We have close partnerships with more than 20 local organizations in the Gaza Strip, the West Bank, including East Jerusalem, and Jordan. Our partners are committed to the values of human rights, democracy, gender equality and environmental sustainability. Our relationship with our partners is based on mutual trust and cooperation rather than a partner - donor relationship.
Hbs partners carry out various activities including capacity building workshops, conferences, policy papers, awareness campaigns, advocacy and lobbying actions, publications, films and media projects, among others.
Furthermore, hbs organizes debates and round tables and welcomes delegations, primarily from Germany, to provide them with background information on the political and environmental situation in Palestine and Jordan. We also publish books, reports, research studies and newsletters.
About the Green Political Foundation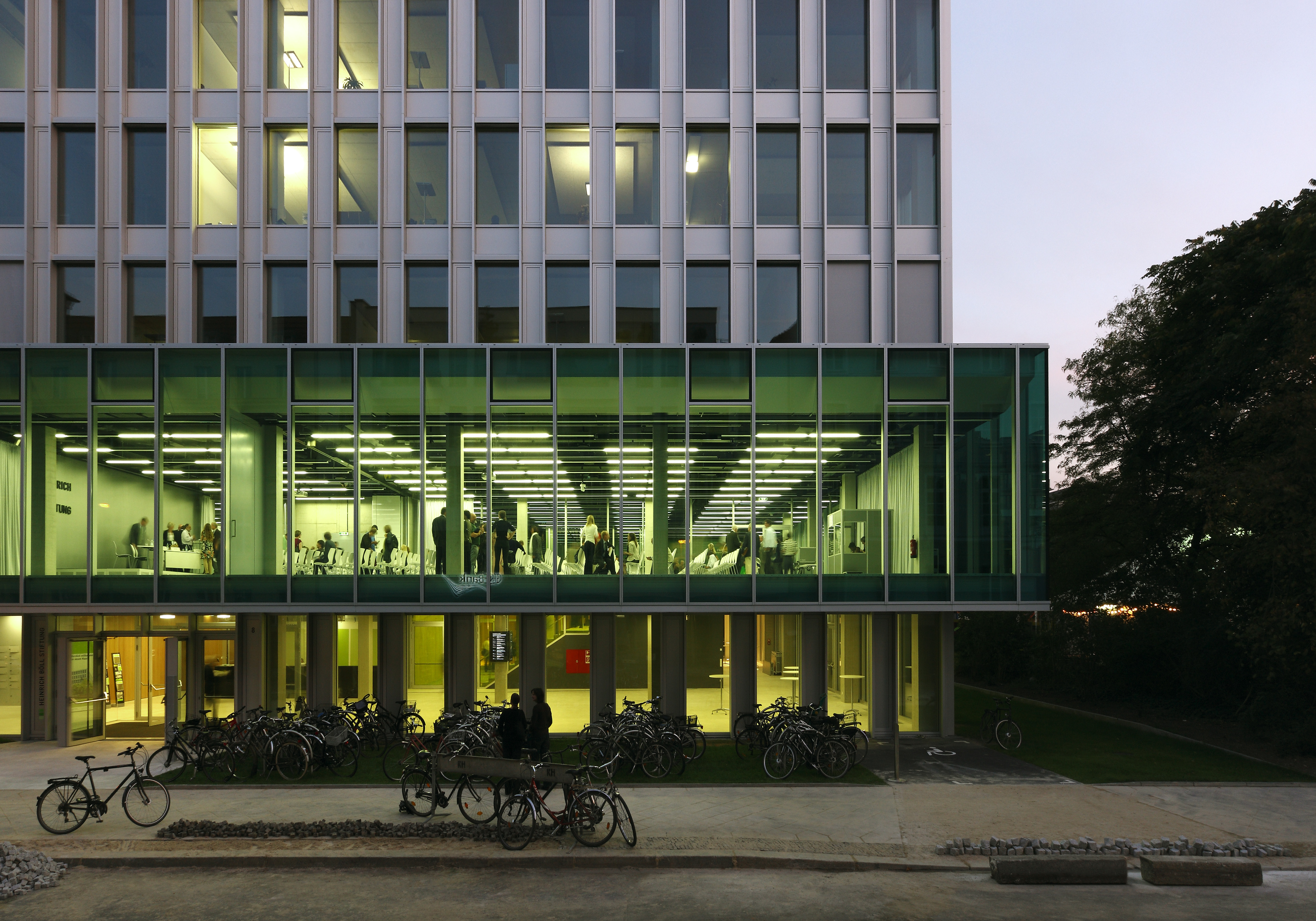 The Heinrich Böll Foundation (in German Heinrich-Böll-Stiftung) is part of the Green political movement that has developed worldwide as a response to the traditional politics of socialism, liberalism, and conservatism. Our main tenets are ecology and sustainability, democracy and human rights, self-determination and justice.
We place particular emphasis on gender democracy, meaning social emancipation and equal rights for women and men. We are also committed to equal rights for cultural and ethnic minorities and to the societal and political participation of immigrants. Finally, we promote non-violence and proactive peace policies.
The Heinrich Böll Foundation is part of the Green political movement and seeks to encourage and facilitate cross-border initiatives and regional cooperation. Our activities are guided by the fundamental political values of universal human rights, ecology, democracy, solidarity, and nonviolence.
Working independently as a nonprofit organization with headquarters in Berlin, hbs maintains close ties to the German party Alliance 90/the Greens and receives financial support mainly from the German Ministry of Development and Economic Cooperation (BMZ). With an extensive network of offices in around 60 countries all over the world, hbs constitutes a think tank of green visions and projects.
Heinrich Böll…the Man Behind the Name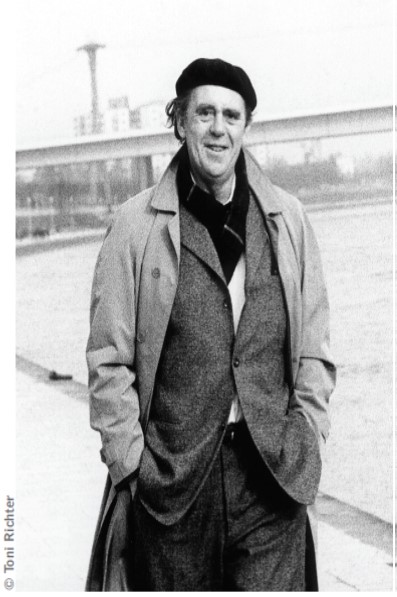 One ought to go too far, in order to know how far one can go
Heinrich Böll
Heinrich Böll (1917-1985) is one of the most important and best known writers of the Federal Republic of Germany. He was the critical chronicler of Germany's history at mid-century. As he himself wrote: "Bound by the times and my contemporaries, to what my generation has lived through, experienced, seen, and heard."
He was awarded the Nobel Prize for Literature for his novels and short stories in 1972. His most important works include "The Bread of Our Early Years", "Billiards at Half-past Nine", "The Clown", "Group Portrait with Lady", "The Lost Honour of Katharina Blum", "Women in a River Landscape", and "Irish Journal."
His legacy of courage to stand up for one's beliefs, the encouragement to meddle in public affairs and unconditional activism in support of dignity and human rights inspired the foundation's name.
With the approval of the Böll family and the National Convention of Bündnis 90/Die Grünen (Green Party), the Foundation carries the name of Heinrich Böll because he embodied that rare combination of political awareness, artistic creativity, and moral integrity which remains a model for future generations. The courage to stand up for one's beliefs, encouragement to meddle in public affairs, and unconditional activism in support of dignity and human rights were characteristics of the writer Heinrich Böll. The Foundation is committed to that tradition since its establishment in 1996.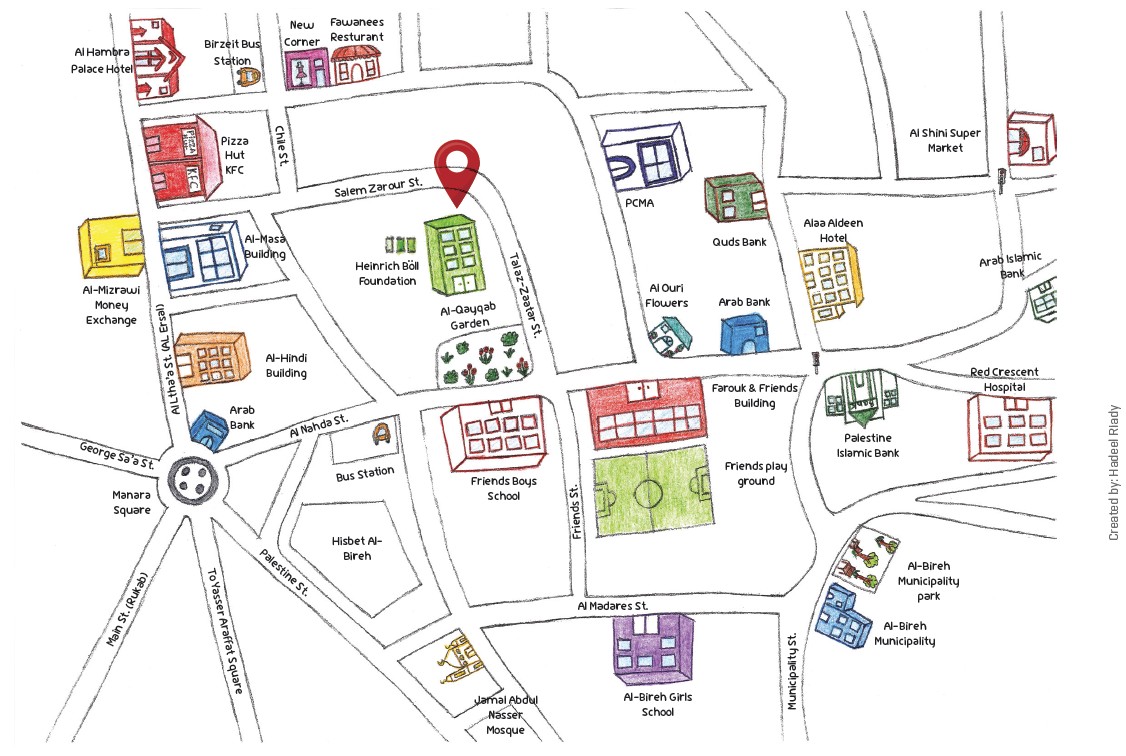 Heinrich-Böll-Stiftung
Palestine & Jordan Office
Tal az Zaatar St. 6
Ramallah, Palestine
Tel: + 972 – (0) 2 296 11 21
Fax: +972 – (0) 2 296 11 22
E-Mail: info@ps.boell.org
Website: http://www.ps.boell.org
For mail please use: P.O.Box 2018 Ramallah / Palestinian Territories