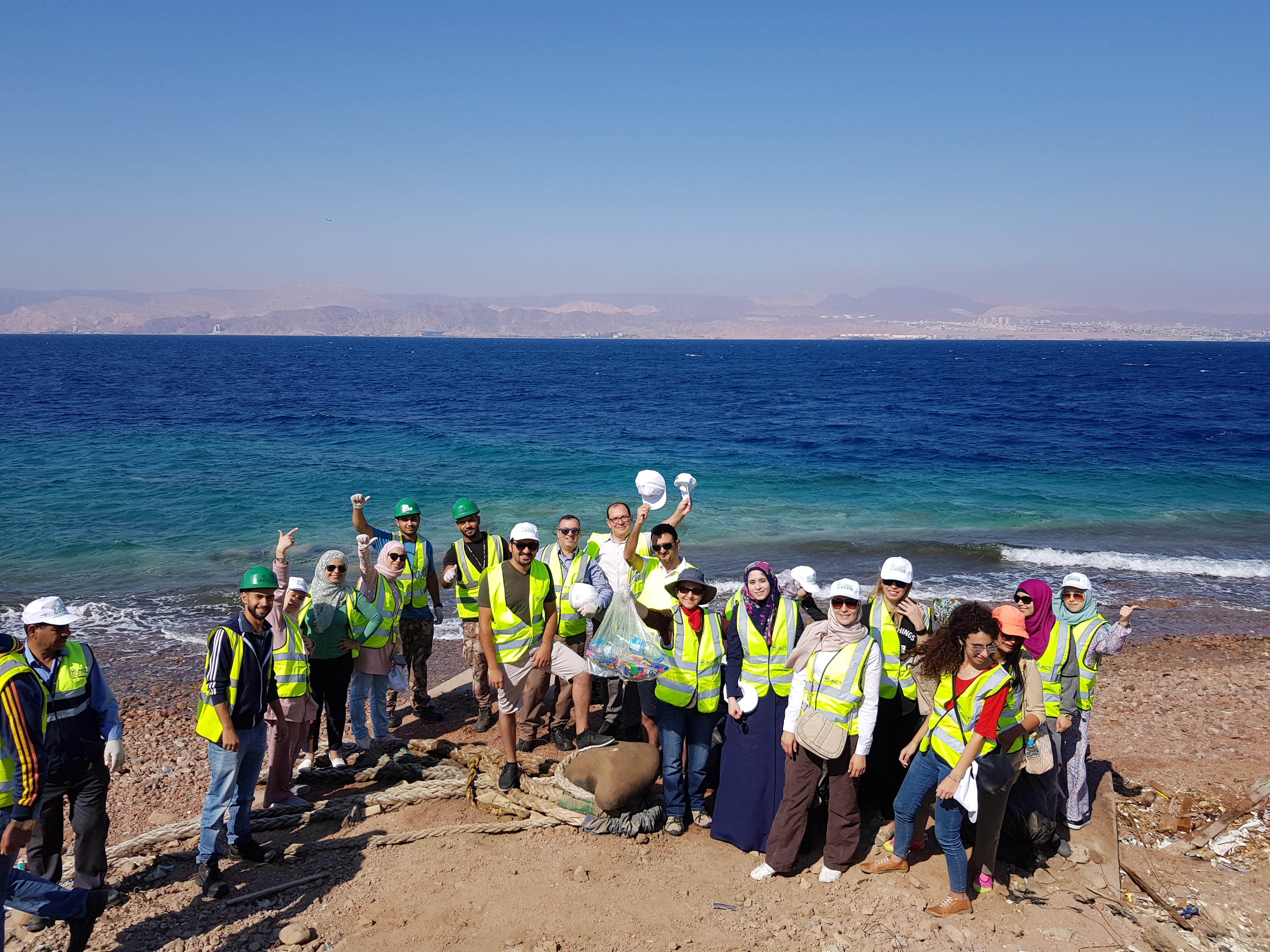 The Heinrich-Böll-Stiftung Palestine & Jordan (hbs) held a two-day workshop (between November 7th & 8th) in Aqaba, Jordan on the impact of plastic & solid waste on our cities and oceans under the slogan "More Plastic than Fish in the Ocean?". The event was held in partnership with the Royal Marine Conservation Society (JREDS) and involved twelve environmental activists, active change makers, and researchers as well as six expert speakers from Jordan and Palestine to discuss a variety of topics related to plastic & solid waste pollution.
Among the topics addressed through the workshop sessions were the effect of plastic and marine litter on the Red Sea and marine environments globally, the current status of solid waste sectors in Palestine and Jordan, solutions and potential management schemes, the legal frameworks, and civic participation and local community initiatives.
On the second day of the workshop participants went on a full day field visit, through which they learned about the different civil society efforts tackling the problem of plastic waste and also met with the heads of the Aqaba Container Port (ACT) and Urbaser Co., two establishments that are implementing environmental procedures in their work. Furthermore, the participants went on a marine tour in the Gulf of Aqaba and witnessed the outstanding biodiversity of the Red Sea on the one hand and the negative effects of marine litter on coral reefs and the marine environment on the other. Finally, the participants took matters into their own hands when they went on a cleanup campaign. In just one hour they collected dozens of large bags filled with waste, predominantly plastic, from an Aqaba beach.
The workshop created a great networking opportunity for the participants. It joined experts, workers in the field, and activists together to share their perspectives and courses of action regarding the problem of plastic and other solid waste polluting our environment. They all left motivated to continue the good work and start new initiatives in their own communities and countries.