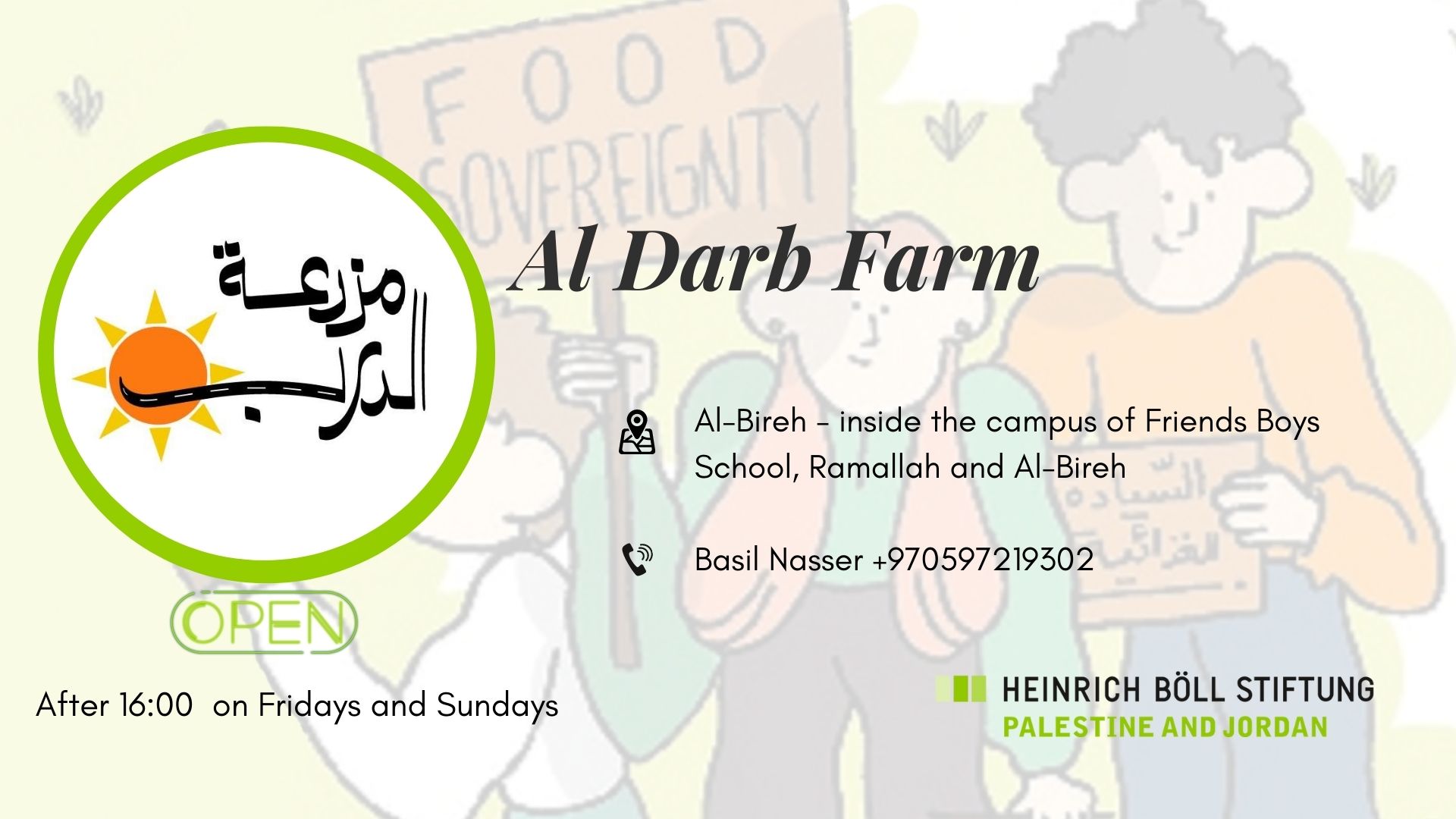 Believing in the importance of cooperative work and the principle of food sovereignty, especially in Palestine, a group of 11 male and female students from universities and schools, agreed with the Friends Boys School in Ramallah to use approximately one dunum (1,000 m2) of its land to establish Al Darb farm. They started using this area of land to grow vegetables in winter and summer in the centre of Ramallah city, in an area that is crowded with cars and pedestrians.
   According to Al Darb Farm members, cooperative work on the farm has critical national, social, and economic dimensions: "From our point of view, this farm's importance lies in its role in strengthening the relationship with the land and in providing a minimal income for members on cooperative basis. As Palestinians living under occupation, we sincerely believe in the importance of food sovereignty and in boycotting the occupation and its products. This is where we see the importance of producing crops locally on our farm. On the other hand, working on this farm contributes to strengthening social ties and evoking concepts of cooperation and collective work that are vanishing slowly from our lives."
   The farm began its first season in April 2019, producing local tomatoes, eggplants, lettuce, corn, bell peppers and chili peppers. With this being their first experience in farming, the young farmers, described maternal feelings as they watch their seedlings and seeds slowly growing and then harvest the fruits.
   Al-Darb Farm follows organic and seasonal production methods and aspires to transform their farming practices to align with agroecological principles.
____________________________________________________
Product Availability: Seasonal - Winter and summer crops.
Product Selling Points: Through Facebook.
Volunteering Opportunities: Seasonal planting, harvesting and distribution of produce in different regions.