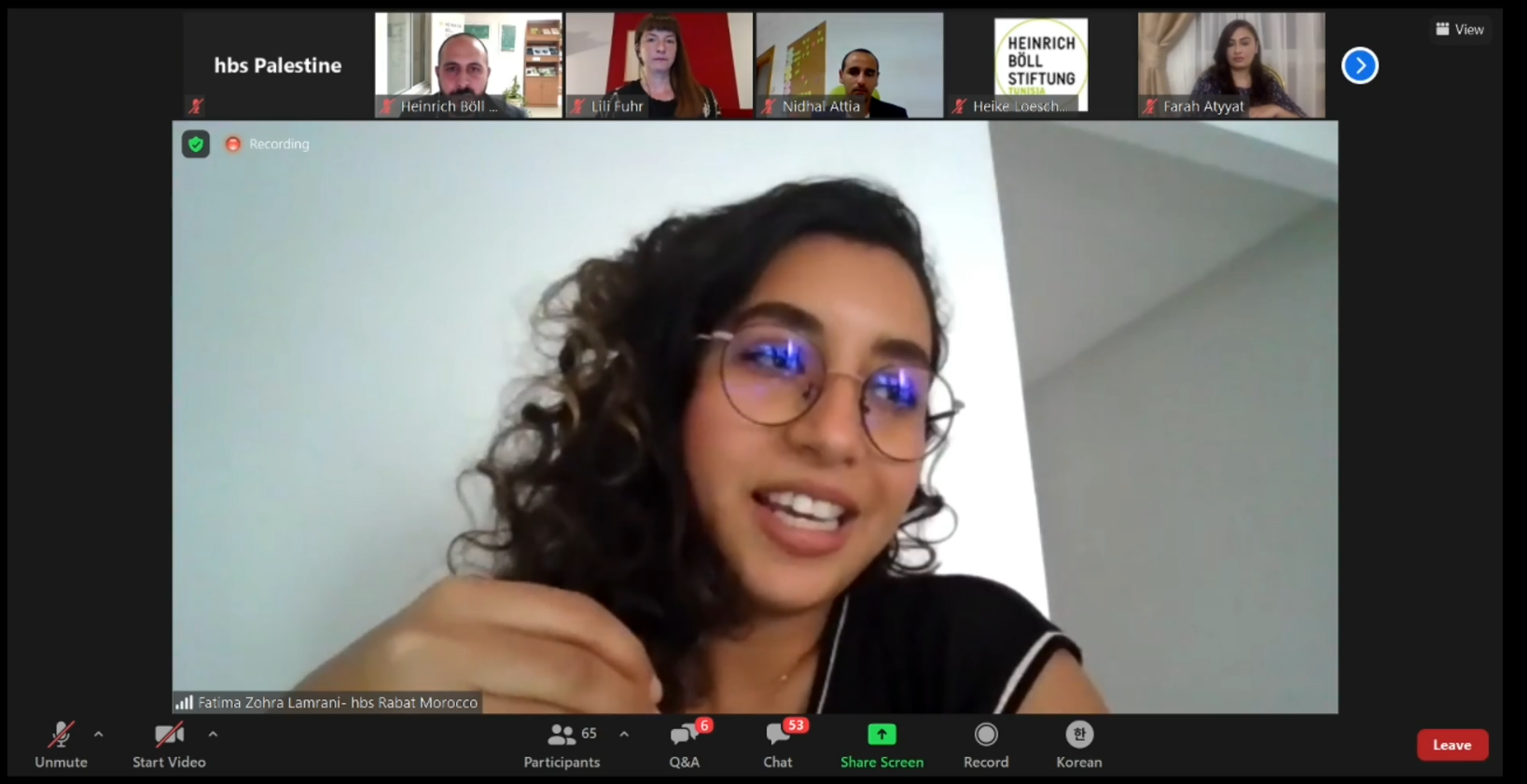 On 07 October, hbs offices in Ramallah, Tunis, Rabat, and Beirut held an online event for the launch of the Plastic Atlas- MENA Region Edition, produced in both Arabic and English. The event was attended by environmental organizations, activists and interested people from across the region and the world. The speakers included hbs team members, experts and activists from Tunisia, Morocco, Palestine, Jordan, Lebanon and Germany.
In the online event, participants discussed the plastic problem at the global and regional scales and reflected on the collective efforts by movements around the world that are demanding and working towards real solutions. Hbs team presented the contents of the MENA edition of the Atlas as well as the foundation's different efforts and activities tackling the issue of plastic pollution and solid waste management. The speakers from the region addressed the plastic problem in their respective countries as well as governmental measures taken and the role of civil society actors in reducing the use and production of plastic.
In 2019, the Heinrich Böll Foundation had released the global edition of the Plastic Atlas in cooperation with the Break Free From Plastic Movement. Through the assortment of topics included within it, the Atlas has tackled the global plastic crisis from social, economic, political, health, gender and environmental aspects and has exposed the responsibility of the plastic industry that has wrongfully directed the blame onto consumers.
The MENA Region Edition of the Atlas included seven additional regional contributions and is unique for addressing the issues associated with plastic within the local context of a number of countries in the region.
You can download the Plastic Atlas and review the Online Dossier on the following link: https://ps.boell.org/en/plastic-atlas
To order free hardcopies of the Plastic Atlas, please send an email to nidal.atallah@ps.boell.org  (Only for organizations and individuals in Palestine and Jordan)