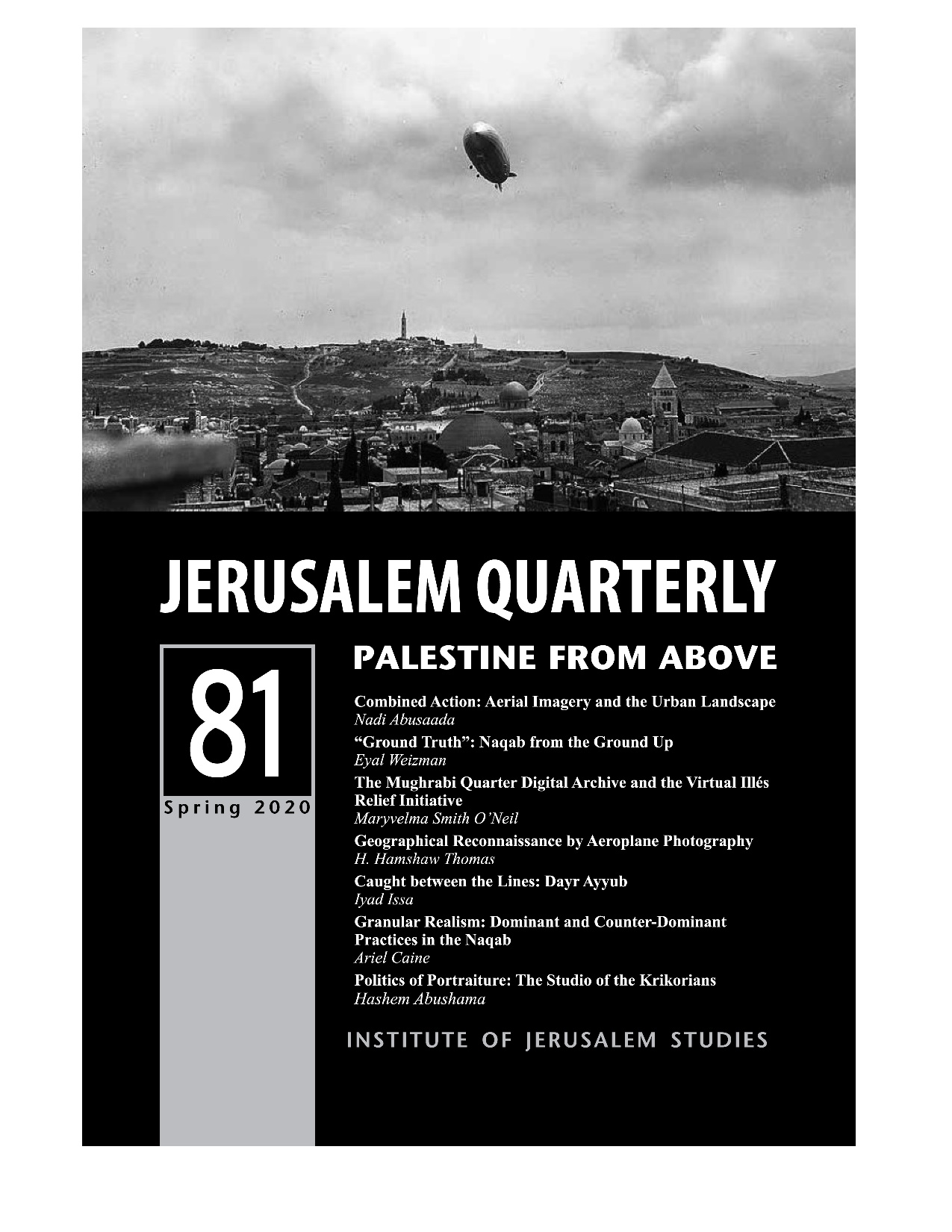 Hbs gladly announces the release of the new issue of Jerusalem Quarterly (JQ 81) by our long-standing partner, Institute for Palestine Studies. This issue titled "Palestine from Above" examines observing the Holy Land from the skies.
The Institute for Palestine Studies is the oldest institute in the world researching and publicizing on Palestinian affairs and the Arab-Israeli conflict. Established in 1963 in Beirut as an independent, non-profit Arab institute, it is regarded as the major source of accurate information on Palestinian affairs throughout the Arab world. It provides comprehensive material of current regional affairs with an emphasis on peaceful conflict resolution. 
The Jerusalem Quarterly is the only journal that focuses exclusively on the city of Jerusalem; its history, political status, and future. It addresses debates about the city and its predicament as well as future scenarios for solving the problems of Jerusalem. Sponsored by the hbs, this issue of Jerusalem Quarterly addresses the topics of control, surveillance, and mapping of Palestine from the early modern period of colonial penetration. This is the period that saw the American naval expedition to the Dead Sea in the 1830s, the Palestine Exploration Fund cartographic survey in the mid-nineteenth century (Conder and Wilson), and Pere Antonin Jaussan's social surveys in Nablus in 1927.
The subjects dealt with in this issue were enhanced by technological revolutions in military and civilian hardware: photography, survey mapping, aerial photography, stereoscoping imagery, and later digitization, satellite imagery, and surveillance technology.
 - Jerusalem Quarterly Edition 81 (in pdf)