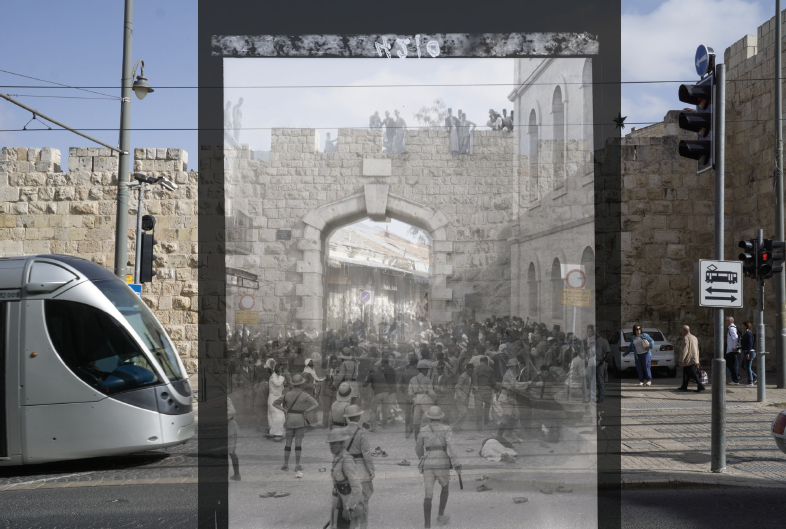 Hbs gladly announces the new edition of Jerusalem Quarterly (JQ 77) of our long-standing partner, Institute for Palestine Studies, titled "Past Tense in the Present".
The Institute for Palestine Studies is the oldest institute in the world researching and publicizing on Palestinian affairs and the Arab-Israeli conflict. Established in 1963 in Beirut as an independent, non-profit Arab institute it is regarded as the major source of accurate information on Palestinian affairs throughout the Arab world. It provides comprehensive material of current regional affairs with an emphasis on peaceful conflict resolution. 
The Jerusalem Quarterly is the only journal that focuses exclusively on the city of Jerusalem's history, political status, and future. It addresses debates about the city and its predicament, as well as future scenarios for solving the problems of Jerusalem. Sponsored by the hbs, this issue of Jerusalem Quarterly features the work titled "Past Tense" by Jack Persekian. We encourage you to get a paper copy as it includes transparent film inserts, allowing you to experiment with 'time layering' over four scenes in Jerusalem! This edition also features the essays of the two winners of the Ibrahim Dakkak Award for Outstanding Essay on Jerusalem for 2019, Ms. Haneen Naamneh (A Municipality Seeking Refuge: Jerusalem Municipality in 1948) and Mr Nadi Abusaada (Self-Portrait of a Nation: The Arab Exhibition in Mandate Jerusalem, 1931-34), and announces the 2020 round (deadline 31 Oct 2019).