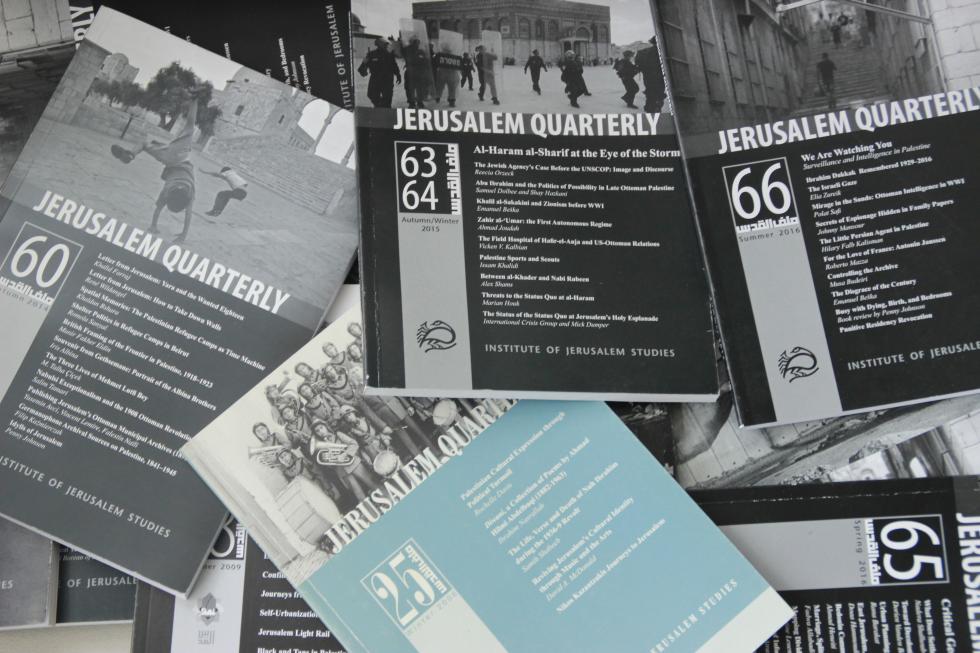 Hbs gladly announces the new edition of Jerusalem Quarterly (JQ 73) of our long-standing partner, Institute for Palestine Studies. This edition titled "Narrating the Self" is a biography issue – Of Memoirs, Miracles and Sanctifications.
The Institute for Palestine Studies is the oldest institute in the world researching and publicizing on Palestinian affairs and the Arab-Israeli conflict. Established in 1963 in Beirut as an independent, non-profit Arab institute it is regarded as the major source of accurate information on Palestinian affairs throughout the Arab world. It provides comprehensive material of current regional affairs with an emphasis on peaceful conflict resolution.
The Jerusalem Quarterly is the only journal that focuses exclusively on the city of Jerusalem's history, political status, and future. It addresses debates about the city and its predicament, as well as future scenarios for solving the problems of Jerusalem. Sponsored by the hbs, this issue of Jerusalem Quarterly returns to the themes of biography, autobiography, and memoir. The various contributions address their authors' personal coming of age in the city of Jerusalem or its environs (Silwan, Bayt Jala, Lydda), and at the same time address broader issues of biography's contribution to the social history of Palestine.