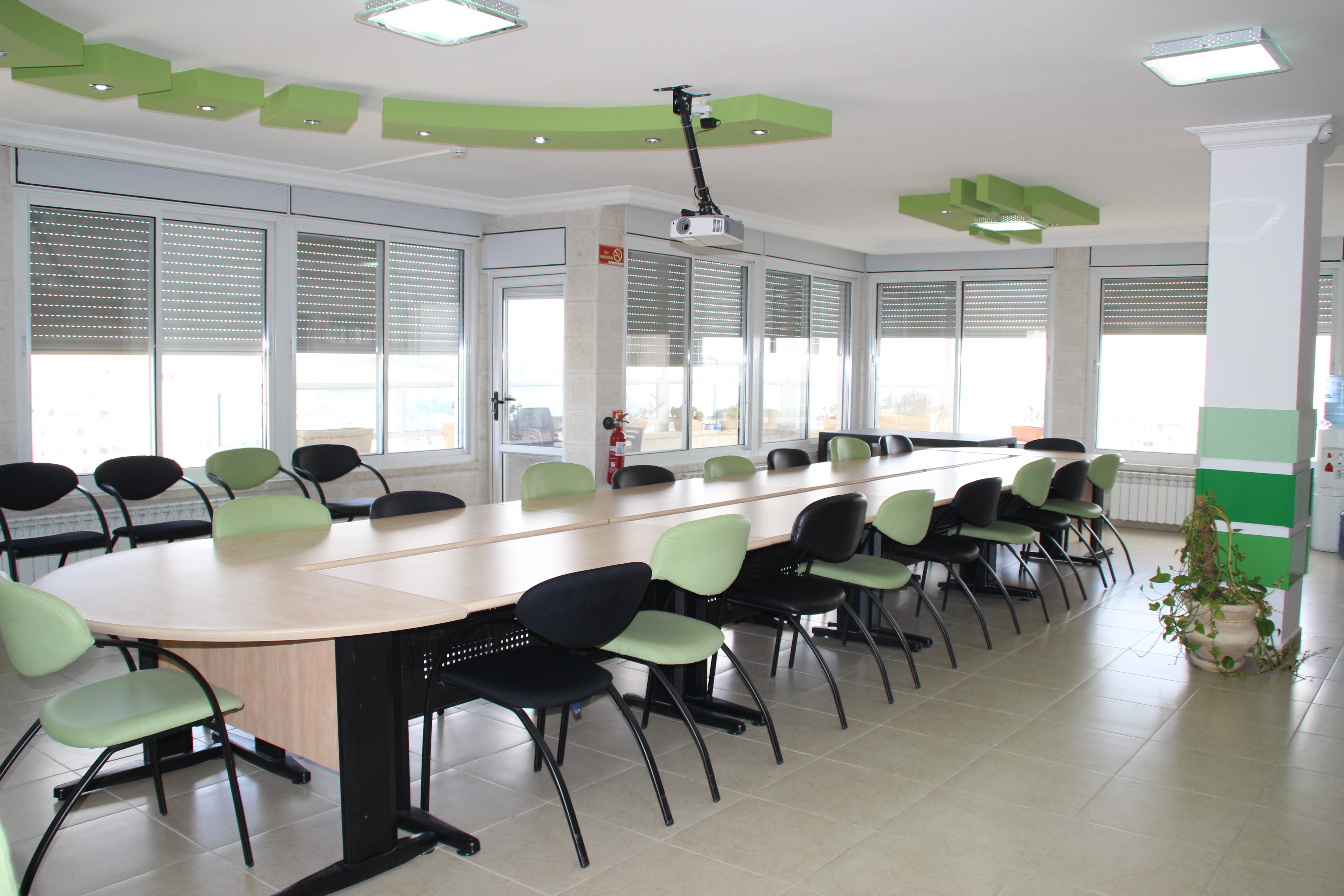 Our office is equipped with a beautiful and large meeting room, seating around 35 people, and equipped with sound and projection systems. It has a wonderful, panoramic view extending from Ramallah to Jerusalem. hbs invites activist groups and NGOs, that share the values of the Heinrich Böll Foundation, to use this room free of charge.
The room is available during our office hours from Saturday to Thursday from 8:00 am to 5:00 pm. The possibility of using it beyond office hours may only be possible in exceptional cases and with prior confirmation from hbs.
To schedule meetings or for further information, please send us an e-mail on info@ps.boell.org or call +970 2 2961121.
We also have a small library specializing on Environment which can be accessed during office hours, after prior arrangement.